IELTS centers- IELTS centres in Aba - Aba
Wednesday, 12 September 2018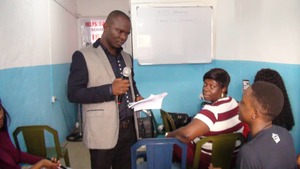 Contacts

Mr. Honesty

08096076094
Item description
IELTS has four sections- Reading, Writing, Speaking, and Listening. The maximum score for each section is 9.0 and to get a good score you need to undergo some training. The Reading section tests your ability to comprehend passages, extract answers and present them the right way.
The Writing section assesses your spelling, punctuation, coherence, etc. At Omezuu Consult, we register and conduct intensive training on IELTS and most of our students excel in IELTS at the end of their training. We are currently in Owerri and Port Harcourt.
NATURE OF OUR LESSONS
We conduct lessons with IELTS sample questions and also give mock exam that you must pass. If a student does not pass the mock exam, he or she will be taught again and again until the person passes because here at Omezuu Consult, success is COMPULSORY.
You may visit us today at 26 Lagos Street by Ejiaku, off Douglas by Skye Bank, Owerri or call us on 08096076094. Omezuu Consult is also present in Onitsha, Asaba and Port Harcourt.